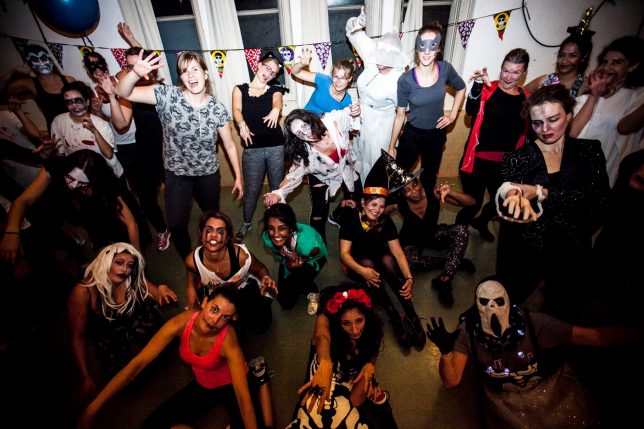 Zombie Zumba.. Dance for your Life! 24 & 26 Oktober
In teken van Halloween zullen de Zumba lessen op dinsdag 24/10 & donderdag 26/10 (19.00-20.00) ZOMBIE ZUMBA lessen worden!
Trek iets grappigs, geks of griezeligs aan. Of schmink je als een Zombie en bereid je voor om…. te dansen voor je leven!!!! MUhahahhahaHAHAHAHHAHA
Mee doen kan met:
-Jou All-You-Can-Zumba abonnement
-1 kokosnoot van je 10lessenkaart
-Halloween losse les €10,- , koop hier.
Of je ziel.. Muaahhahahhahah!!!
1 "BEST-DRESSED" DEELNEMER OP DINSDAG
ÉN 1 "BEST-DRESSED" DEELNEMER OP DONDERDAG
WINNEN…
1 MAAND GRATIS ALL-YOU-CAN-ZUMBA!!!!
Ben jij er klaar voor? Blijf op de hoogte en nodig je vrienden hier uit op de Facebook evenement pagina.