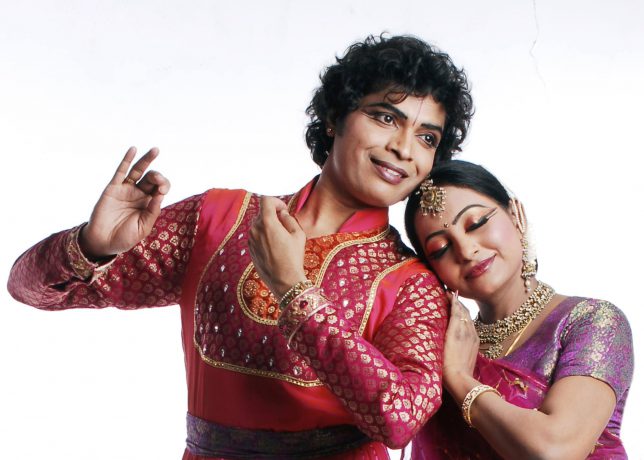 Introduction to Kathak dance, THIS WORKSHOP IS SUITABLE FOR BEGINNERS.
With great pleasure we would like to invite you to this introduction workshop to kathak.
Kathak is one of the eight Indian classical dance styles. Characteristic to kathak are its footwork – complex rhythms which are emphasized by ankle bells (ghungrus), swift pirouettes (chakars) and graceful movements. The workshop will be given by gurus Hari and Chethana from Bangalore, India. They are renowned artists, with love and great passion they pass on the legacy of Indian classical dance to their disciples all over the world.
In this workshop gurus Hari and Chethana will cover these main aspects of kathak in an easy to learn and joyful manner yet in accordance with the traditional style of teaching. Additionally, an element which will be extra emphasized concerns the element grace. Grace is greatly embedded and ever present in kathak. The different types of grace will be explored, limited to single body parts to involving the entire body and – not to be forgotten – the face.
Please click on the following link to get an idea of what kathak encompasses https://www.youtube.com/watch?v=wTiMN6bsVPY
INFO:
Date: Tuesday 14 June 20.25-21.25
Address: Waldeck Pyrmontkade 115 (Entrance Gymzaal, along side de Waldeck Pyrmontkade next to mattress shop)
Cost: €15,- (Pay at the venue, cash only)
Dresscode: Comfortable top and pants; no shoes required
How to sign up: Please confirm your participation by sending an email with your name to info@thedancemovement.nl
Please feel free to contact us if you have any questions.
We are looking forward to this workshop and happily welcome you!