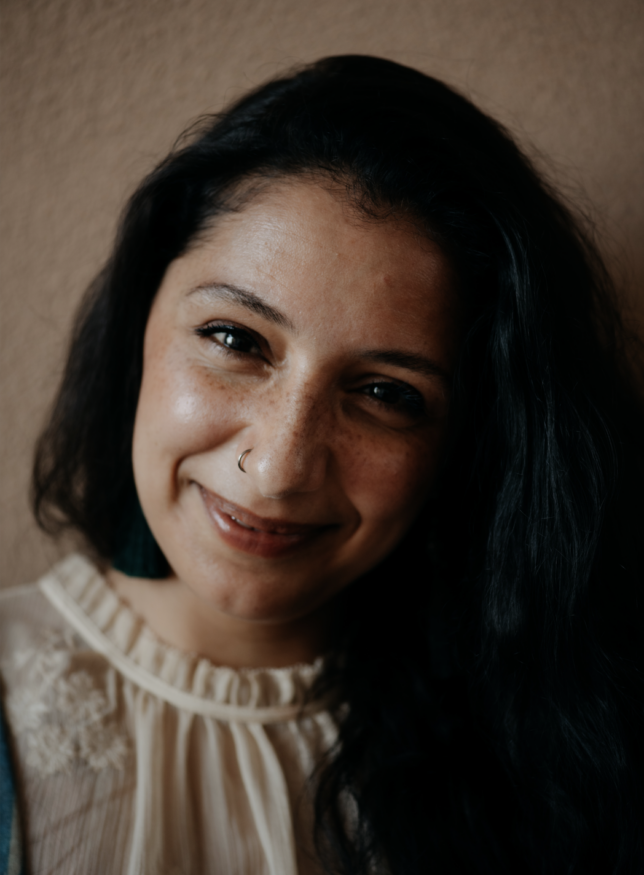 Photo credits: Misses Prins
It's a pleasure to meet you! I hope you find what you are seeking for here and allow yourself to be moved by dance! I sincerely look forward to dancing and connecting with you in class. ​
Allow me to introduce myself, my name is Sarah Safi Harb, I founded The Dance Movement in Den Haag in 2010.
I'm from Tripoli, Lebanon, and I have been living in the Netherlands since 2007.
When I arrived to this country I started studying Architecture, hated it, quit, started studying at the art academy, hated it, quit. There I was, far from home, lost and desperate, working crappy jobs.
Until one day, my Taekwondo teacher – that taught Zumba- at the time, said to me "I know you like dancing, the ladies at my Zumba class want to shake their hips, I'm not going to do that… do you want to teach the second half of my class?"…
​At the time, I never had any professional dance training, I just liked to dance in front of the mirror.
Still I said YES! I prepared the music and the class.
That day when I taught that class I thought:
"Yes this is what I want to do for the rest of my life!"
Shortly after, I started teaching at some gyms and took my Zumba Fitness level 1 training in 2010.
Within no time I realised I'm far too stubborn to teach for someone else & wanted to start something of my own.
A combination of luck and hard work led me to start my own classes at De Grote Pyr in Den Haag, with time, ups and downs this turned out to be such a beautiful community and what started out being about dance, became something much more than that.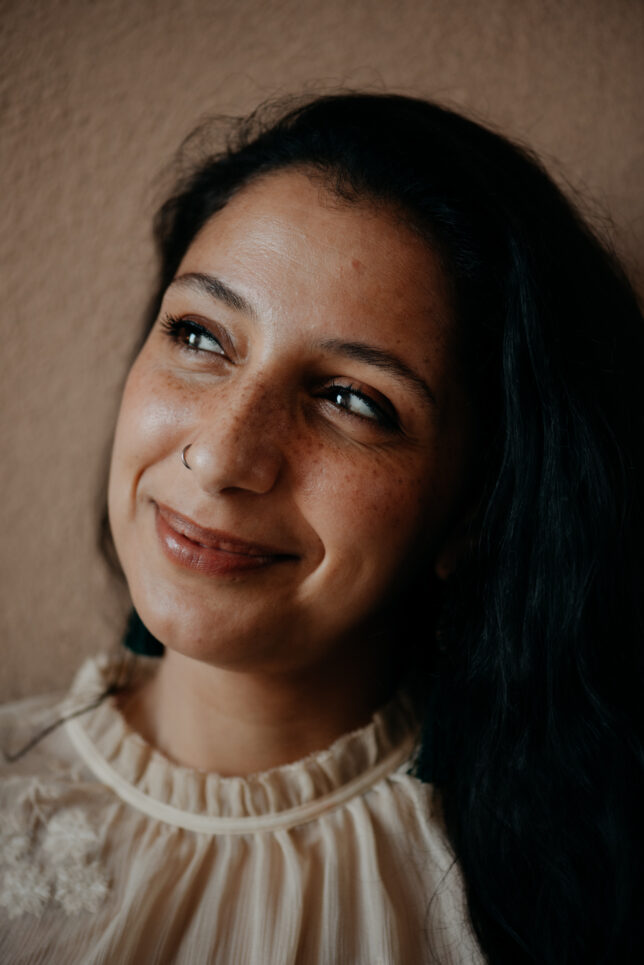 Despite the succes and joy that The Dance Movement gave myself and others I still felt something missing and was craving further growth and adventure and intensive dance schooling. Something I never had the opportunity for growing up. So in 2017 I decided that I would move to Brazil in 2019 to pursue an intensive dance training there of 2 years. 2017 to 2019 where the years of preparation, training, mastering the language until the day came. I sold my belongings, gave up my home, closed the doors of my precious dance school, had a beautiful goodbye party and there I was off to Brazil. I did the audition. I wasn't accepted. My world crumbled. I came back to the Netherlands to nothing. no dream. no home. no dance school. then the pandemic hit. For 2 years (2020 -2022) I was forced to take a deep dive within. I worked extensively on my mental health, wellbeing and past traumas.
In 2022 I'm ready to reembark on The Dance Movement journey. Teaching again in Amsterdam & Den Haag, integrating all the earned body wisdom and experience into the classes. 
I'm forever a student, and my students are often my greatest teachers. The past 14 years I have had the pleasure of acquiring skills & knowledge in the areas of Yoga, anatomy, holistic practices, breathwork, body awareness, indigenous dances, and life itself! I love integrating all this knowledge into the classes to ensure safe, healthy and holistic movement for the students.
In addition to that, my vision is that every person has their own way of movement and dancing, I highly encourage people to find their own style and express their uniqueness.
As it doesn't matter how you dance, but how you feel and what you express while dancing!
Certifications & Trainings:
Zumba Basic certificate | 2010
Zumba Kids certificate | 2010
Zumba Gold (Zumba for elderly) certificate | 2013
Zumba Kids & Zumba Kids Jr Boost | 2013
Dance Therapy Training – Johanna Climenko | 2013
Anusara Yoga Teacher certification 2 year training | 2014-2016
Zumba World Rhythms: Brazil| 2017
ODI Dance Intensive, Jazzy Dance Studios – Portugal | 2018
Holistic Dance Language – Zola Dubnikova | 2018
Silvestre Dance Technique Intensive, Escola de Danca Funceb -Salvador, Brazil| 2018
Shimmy Shake Coaching Program |
Tantra Intensive YearTraining | 2019 – 2020
Zumba Virtual Pro certification | 2020
Zumba Take the Lead Course certification | 2020
Reiki Level I | 2022
Dance schools & Gyms taught at Den Haag, Amsterdam, Lebanon and Brazil:
Salseros, InTension Scheveningen, K'Dans, Ladies Gym, Fitness First Delft, Max Health Club, Mulder Sports, Strandpaviljoen de Kwartel, Caeser Fitness & spa resort, The Fitness House, Gymnastiek Fabriek, Zumba Kids at 2Samen, Chassé Dance Studio, Funceb (Brazil), Rampa (Brazil), Miramar (Lebanon), Palma (Lebanon)
Charity Dance Events Organised:
Zumba Charity event benefiting Proefdiervrij (NGO against animal testing) | 2012
Zumba Charity event benefiting Lebanon, and used the proceeds to aid the people in need in Lebanon and organise a fun day of activities for children in an orphanage in September | 2013
Dance Charity event " Give Peace a Dance" benefiting the middle east and promoting peace through dance and movement arts | 2014
Zumba Charity Event​ benefiting kids in Kenya | 2017
Dance Charity Event benefiting Lebanon after the Explosion | 2020
​Other Fun Events & Workshops:
​Dance Salad | 2013
Valentine's Day Zumba & Bellydance | 2015 – 2019
80's & 90's Zumba  | 2016
Dance Walk Den Haag | 2012
Christmas Zumba & Bellydance | 2014 -2019
Afro Zumba at The Hague African Festival | 2014
Fresh & Fab New Year Zumba | 2015
Bellydance show & workshop at Ooievaarspas Festival |2014
Bellydance Kids workshop at Festival de Betovering  | 2019
Bellydance show & worksop at Zeehelden Festival  | 2016
Zombie Zumba Halloween | 2014 – 2019
Zombie Bellydance Halloween | 2015 – 2019
Yearly Anniversary Celebration & dinner | 2011 – 2019
International Women's Day | 2019
Zumba on the Beach | 2014 – 2019
Talent Carnival Student Performance | 2019
& many more magical moments.
Thank you for being you. I am truly looking forward to meet you and dance with you!
Love & light, 
Sarah Safi Harb