The Art & Medicine of Raqs Sharqi*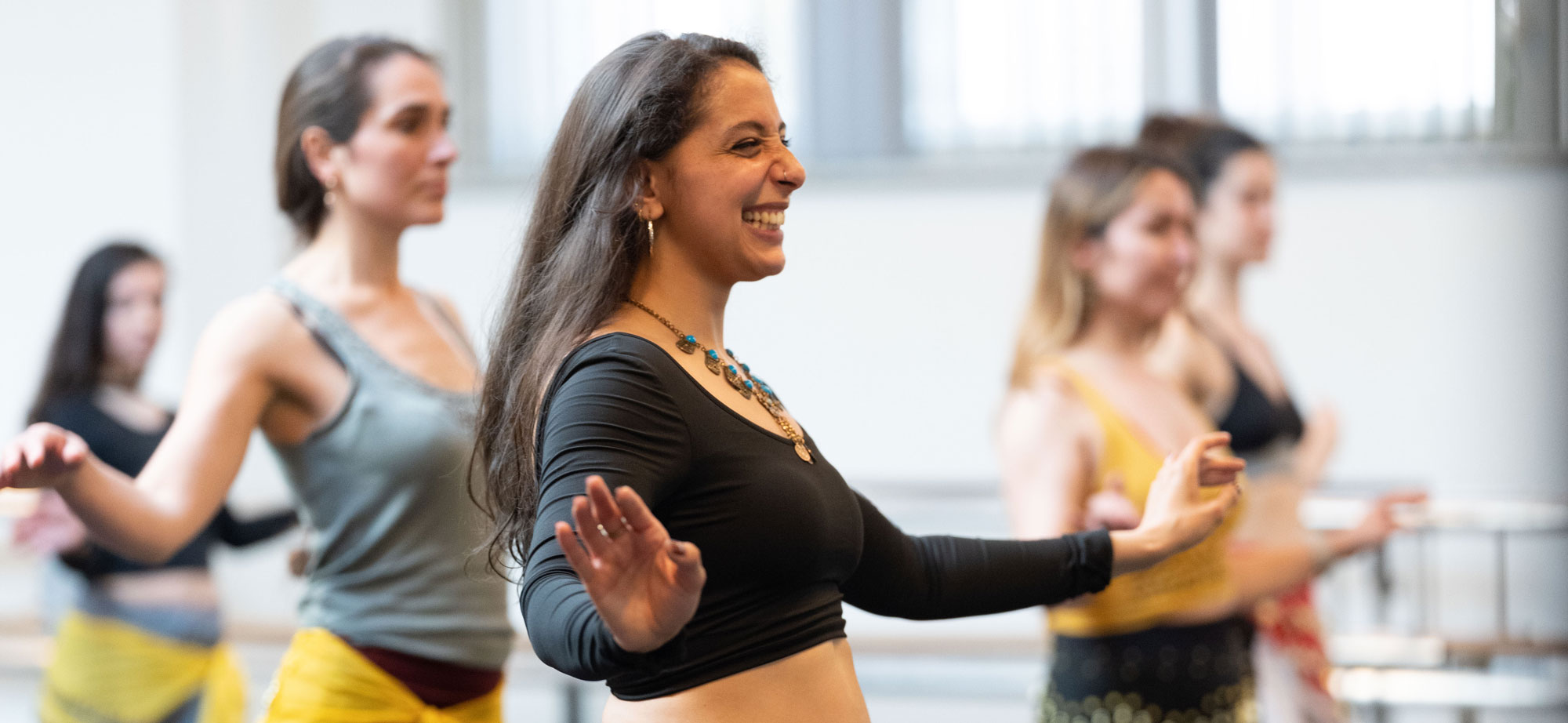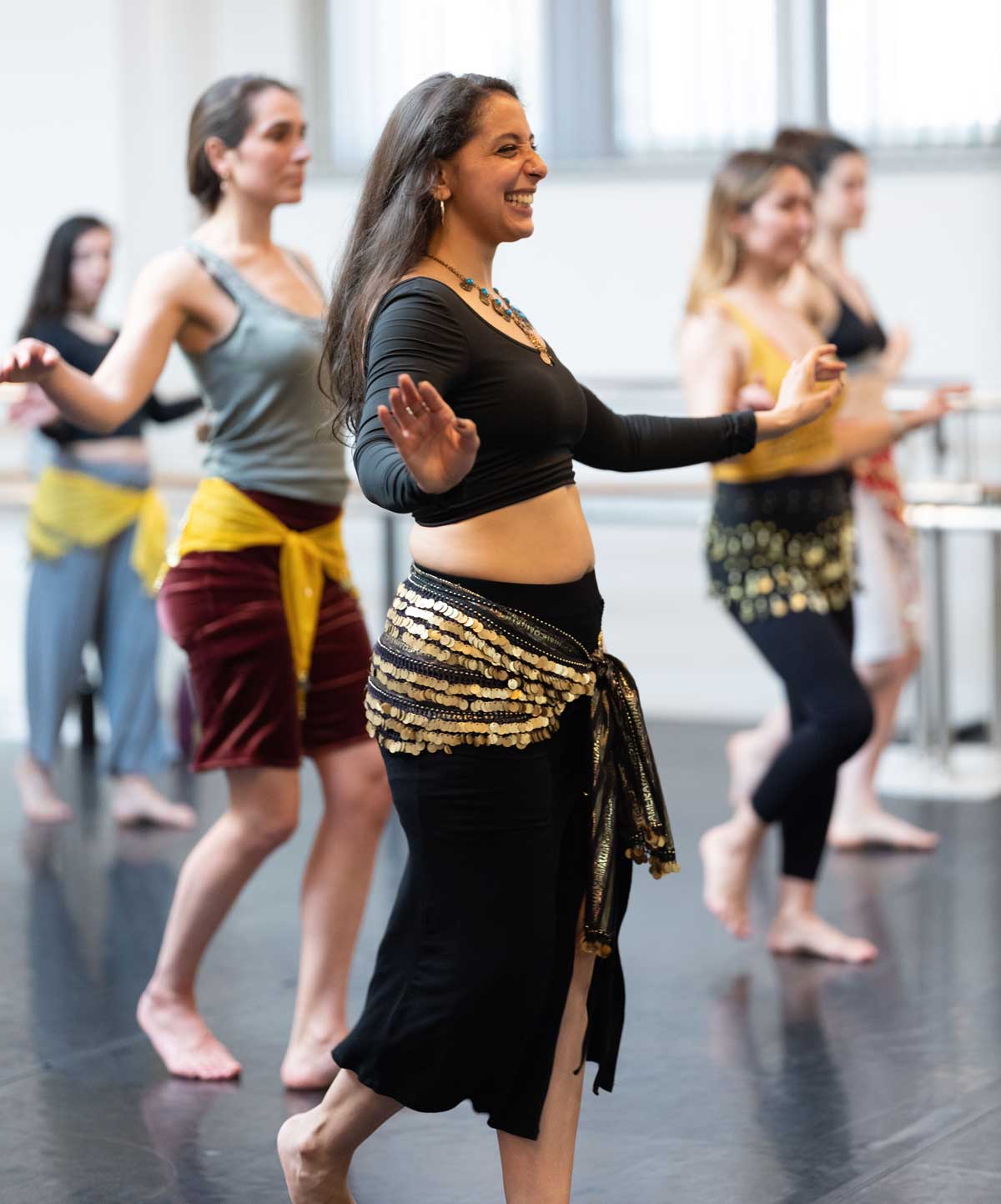 Empowerment, embodiment, enjoyment through dance & movement
Sarah Safi Harb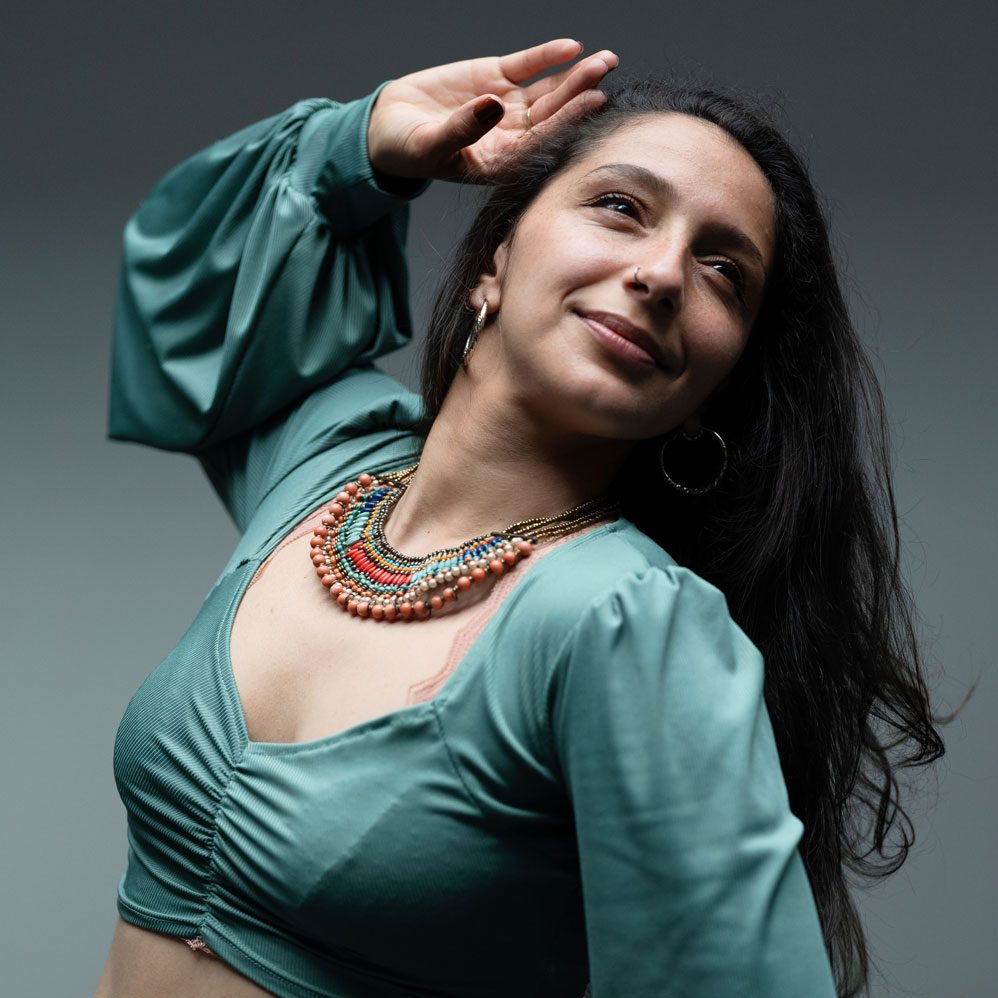 Allow me to introduce myself, my name is
Sarah Safi Harb, I founded The Dance Movement in 2010.
It's a pleasure to meet you! I hope you find what you are seeking for here and allow yourself to be moved by dance. I sincerely look forward to dancing and connecting with you in class.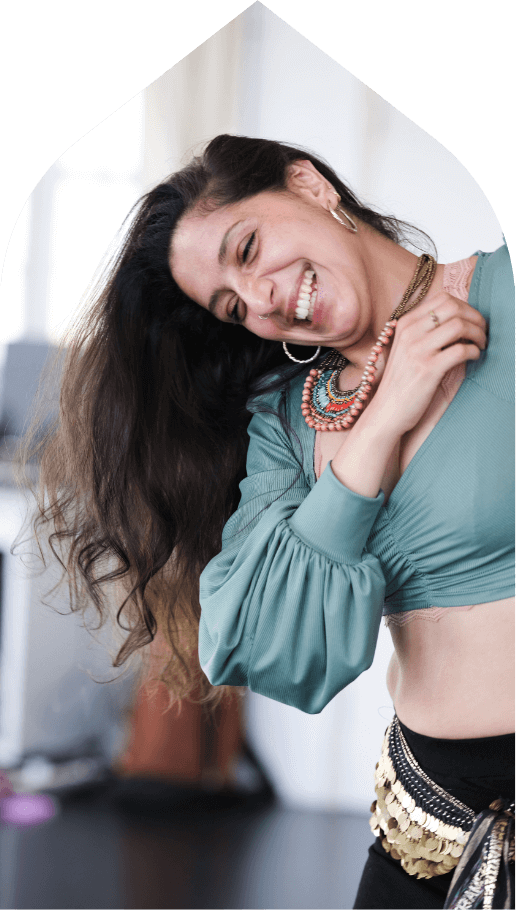 Discover our weekly group classes in Amsterdam & the Hague
Bellydance Alle levels Classes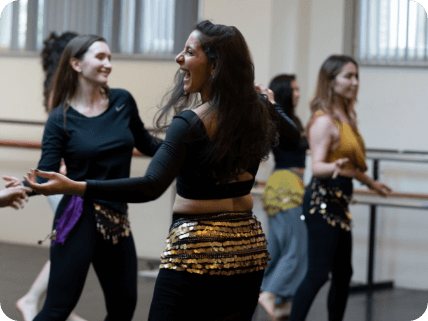 Bellydance (All levels)
Open level Bellydance class includes a bit of everything that makes Bellydance such a fantastic dance & practice for the body, mind & overall well-being.
Belly Dance Fit & Fun Classes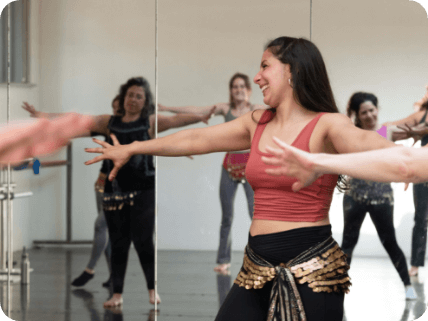 Bellydance Fit & Fun
A fun Bellydance workout! Bellydance is such an effective & fun way to strengthen the core and train the whole body, all whilst feeling like a Goddess.
Sensual Belly Dance Classes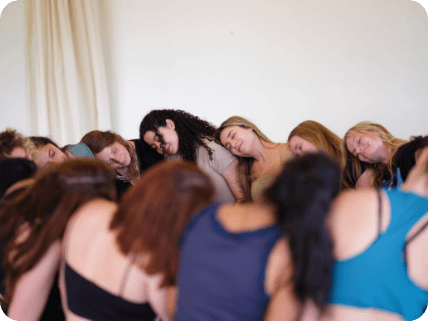 Sensual Bellydance Women's Circle
You are invited in your own pace to connect with your body and sensuality. It's not about dancing 'sexy' or a certain way, SENSUAL in this class is meaning 'ENGAGING THE SENSES'.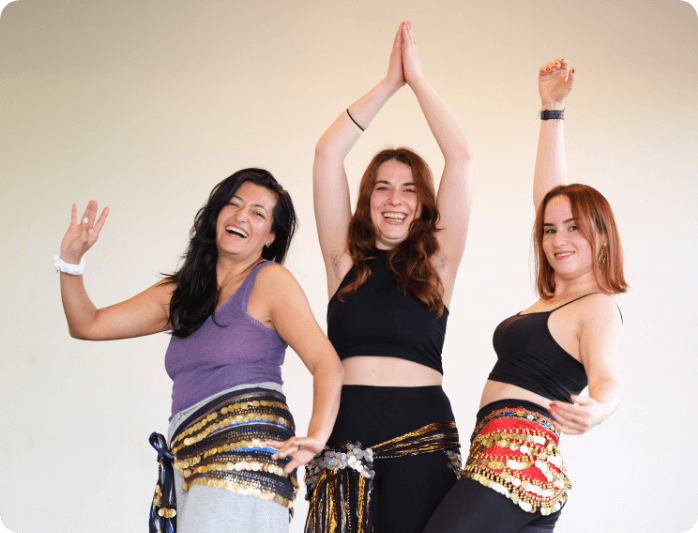 The more the merrier!
Bachelorette Party, Baby Blessing, Company Outing or Team Building? We got you!
Sarah offers various workshops that provide you and your guests a personal and unique experience. Reach out for more information.
Treat yourself
A private lesson is the perfect option if you would like more personal attention to improve in areas of dance technique and presentation. It's an opportunity to connect with your femininity, body and power. It's also the perfect solution for those that don't feel very comfortable dancing in a group setting.
Sarah offers private Bellydance lessons in Amsterdam, The Hague and online.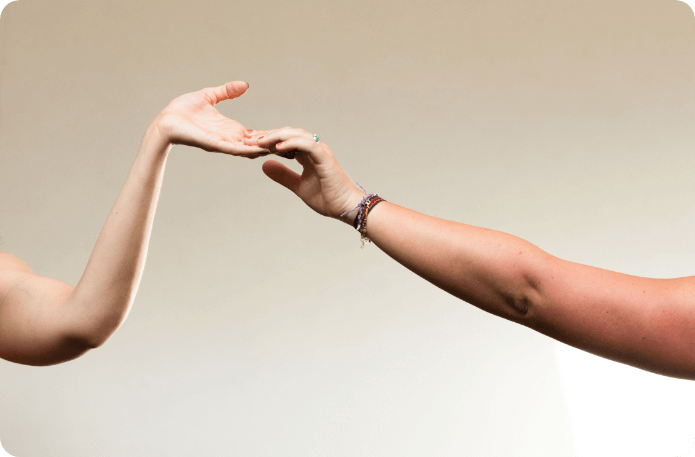 "An awesome class by an amazing teacher. It has it all: fun, physical challenge and technique. Plus, Sarah knows what she is talking about and nothing is more inspiring than a passionate instructor"

Beatrice
"We had a surprise bachelorette party for our girlfriend and we were more than excited to meet Sarah. She is very sweet and her lessons are amazing! She even brought costumes and some snacks for the class. Would really like to join her classes again!"

Astri
"This class is such a treat. Wonderful inspiring belly dance teacher. Moves were challenging but fun and she just makes you wanting to become such a powerful and gracious belly dancer! Thank you!"

Jenny
"The teacher is amazing! I came on a rainy and cold day when everything seemed so depressing, but then when I sat in the circle of women under the guide of the teacher, I felt that I'm so empowered and inspired by the energy! Great experience and very fun"

Eva
"This was the most fun I've had in weeks! Sarah is the loveliest teacher, with great energy and big warm smile. She helps you through the basics and also helps you enjoy dancing"

Nina
Learn about activities, workshops, cultural topics & inspiration.
DANCE. MOVE. BE MOVED
DANCE. MOVE. BE MOVED
DANCE. MOVE. BE MOVED
DANCE. MOVE. BE MOVED
DANCE. MOVE. BE MOVED